Crestron's Swamp amp system is the perfect solution for Distributing Sound throughout the Vessel.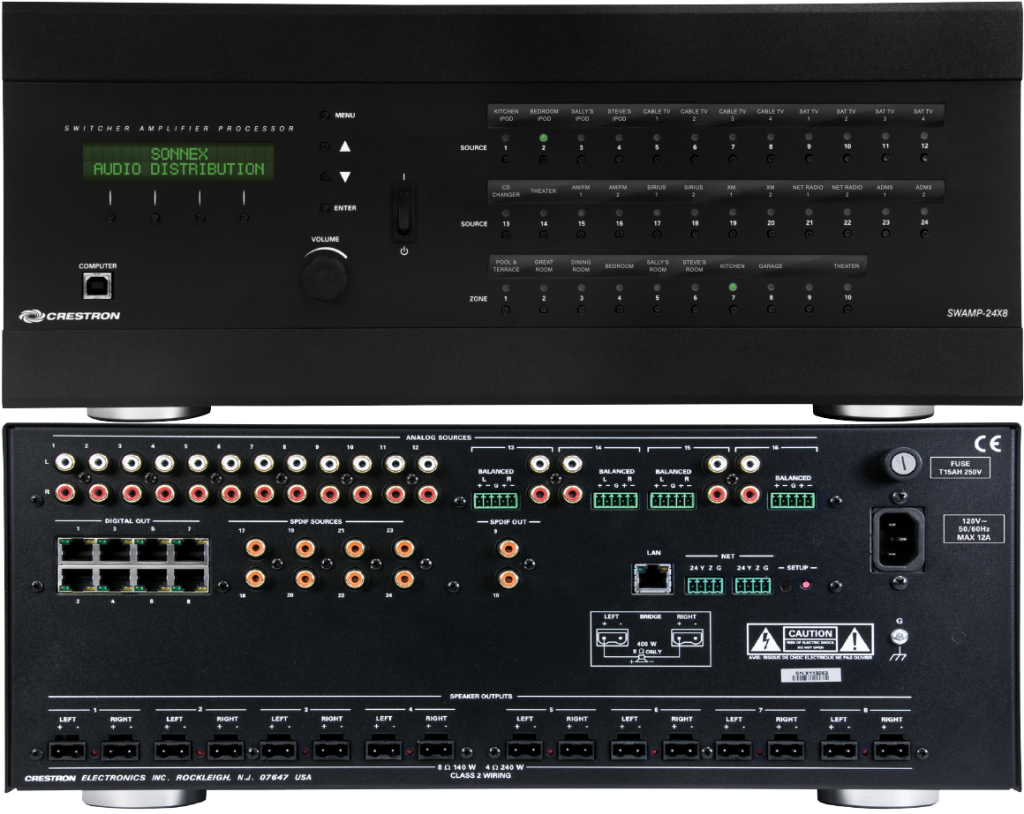 One Swamp amp has space for 24 Audio inputs, this is broken up into 16 Analog inputs and 8 digital inputs.
Each amp has 8 channels with each channel pushing:
140 Watts at 8 Ohms
240 Watts at 4 Ohms
400 Watts at 8 ohm bridged
For the vessel that requires 70 Volt or a 100 Volt speakers systems the Swamp amp can facilitate this Sonnex Output Transformer.
The main set back we have found onboard vessels is the number of Zones that need to be driven by a single source. The reality is in most cases You need to link all your outside zones into one source.
The swamp amp is the perfect solution. Each swamp amp comes with 8 ports for expansion. Each expansion unit can facilitate up to 8 more pairs of speakers, Given the swamp the potential to drive 144 speakers or one source!
When you combined a Swamp amp system with the Crestron DM system, you have the perfect system for onboard any vessel.